Here are some of the stories you should not miss this week.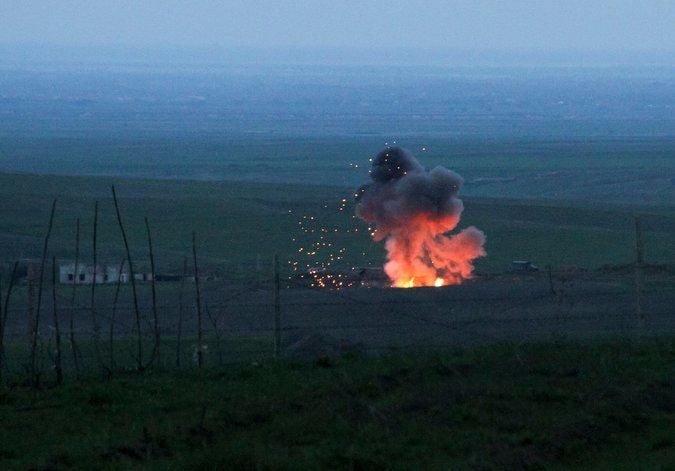 Explosion of a downed Azerbaijani drone © Vahram Baghdasaryan/Photolure, via Associated Press - Source: nytimes.com
Law HB2, which has been under fire because of its anti-LGBT stance, might make it more difficult to protect North Carolina workers from discrimination in general.
The Supreme Court favored equal representation by deeming Texas's "One person, one vote" reapportionment compatible with the Constitution. However, this doesn't rule out future attempts to dilute minority vote representation.
About 200 migrants have been sent back from Europe to Turkey as part of a controversial plan aimed at deporting illegal migrants allegedly to facilitate the admission of legal Syrian refugees.
An ethnic conflict between Armenians and Azerbaijani is flaring up.
After a series of defeats, Isis appears weakened, but the group's past adaptability seems to indicate that major fights are yet to come.
A vast leak of documents revealed the identity of some users of financial offshore services. To date, the most prominent casualty of those revelations is Iceland's prime minister, who was forced to resign.
Update 10:09pm: PM of Iceland .
Photographer Rachel Boillot chronicles the shutdown of post offices in the rural South.
Scientists have discovered that some birds sing with their wings rather than with their voice.
A Sailor Moon themed cafe is about to open in Tokyo. It will serve burgers designed to look like Usagi's crystal star compact.