Floating Objects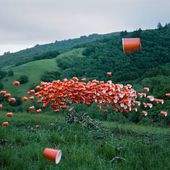 Artist Thomas Jackson Suspends Swarms of Objects Mid-Air for His "Emergent Behavior" Series
Photographer Thomas Jackson (previously) is intrigued by the movements and behaviors of swarms, something he seeks to replicate in temporary installations he constructs for the purpose of making a ...
http://www.thisiscolossal.com/2016/10/emergent-behavior-swarm-photos/
The Business of Delivering Pizza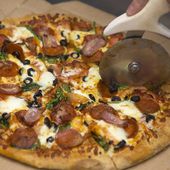 What a Pizza Delivery Driver Sees
Angela Nguyen talks about how her job at Domino's in Ham Lake, Minnesota, has shown her the inner life of her community. For us to continue writing great stories, we need to display ads. Please ...
http://www.theatlantic.com/business/archive/2016/10/pizza-delivery-driver-dominos/503984/
A TV Show
Insecure Is the Candid, Funny, Sharp Issa Rae Show We've Been Waiting For
Issa Rae first made a name for herself back in 2011 with a lo-fi Web series called The Misadventures of Awkward Black Girl. Rae wrote, produced, and starred as J., a nerdy 20-something Los Angeleno
A Russian Institution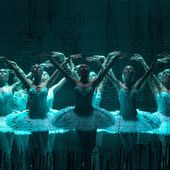 This is where ballet starts making sense as a changeling art adopted as Russia's own. In describing his first experience with Western society, philosopher Alexander Herzen contrasted it to the St ...
A Movie/ Un Film:
Dheepan - Jacques Audiard (2015)
What happens when three people who don't know each other pretend to be a family in order to flee their warn torn country? This is the question Dheepan grapples with. This somber 2015 Golden Palm winner tackles both social issues (such as the difficulties refugees encounter when settling and trying to get integrated in a new country) and more intimate ones (for instance: how much should you care about people who are not you real family but nevertheless depend on you?). One of the most remarkable current French directors, Audiard manages to craft a social drama that turns into a crime movie midway. Dheepan's form is coarse and its outlook on the world it depicts is rather dreary, but it is an artfully crafted movie whose sincerity and occasional moments of beauty make it an inspiring watch.
/
Que se passe-t-il lorsque trois personnes qui ne connaissent pas font semblant d'être une famille pour échapper à la guerre qui ravage leur pays ? C'est à cette question que Dheepan tente de répondre. Ce sombre film, lauréat de la Palme d'Or en 2015, s'attaque à la fois à des problèmes d'ordre social (notamment les difficultés rencontrées par les refugiés tentant de s'intégrer à leur pays d'accueil) et à d'autres de nature plus intime (par exemple : que doit-on à ces personnes avec qui on n'a pas de réels liens de parenté mais dont le sort repose désormais sur nous ?). Audiard, qui est l'un des réalisateurs français les plus remarquables du moment, a réalisé une véritable prouesse en créant un drame social qui prend une tournure de film de gangsters à mi-parcours. La forme de Dheepan est fruste et le monde qu'il décrit est franchement maussade, mais la qualité de sa mise en scène, sa sincérité et la facilité avec laquelle il intègre des moments de beauté pure ont quelque chose d'exaltant.
A Music Album/ Un Album
Une Actrice
Adèle Haenel: "Je ne veux pas me résoudre au cynisme"
Adèle Haenel dans "La Fille Inconnue" © Christine Plenus Si l'on devait mettre en place un système de notation pour juger de la qualité des actrices en interview, on pourrait imaginer une éche...
http://cheekmagazine.fr/culture/interview-adele-haenel-fille-inconnue/
Des astuces anti stress
Comment être moins stressée au boulot ? - Fannyfique
T'es souvent stressée quand t'arrives à ton stage ou à ton boulot ? C'est courant ! Mais il y a plein d'astuces toutes simples pour te détendre illico presto. Fanny les bons tuyaux vole à ta ...
http://www.madmoizelle.com/conseils-anti-stress-bureau-644267
Différentes formes de combustion
(Oui, c'est beau!)
La combustion de cinq éléments chimiques - La boite verte
Une jolie vidéo de Yan Liang qui montre les différentes façons dont cinq éléments chimiques (Carbone, Sodium, Phosphore, Magnésium et Soufre) brûlent.
http://www.laboiteverte.fr/combustion-de-cinq-elements-chimiques/
Une Ville
Frappé par le déclin dans les années 1970, l'ancien premier port d'Angleterre a aussi connu la gloire grâce à son équipe de football et aux Beatles. Aujourd'hui redynamisée, la ville séduit...
http://www.lemonde.fr/m-voyage-le-lieu/article/2016/10/14/liverpool-loin-des-cliches_5013543_4497643.html
Have a great week-end, you wonderful people!/ Passez un super weekend, mes merveilleux lecteurs!