Hey folks! I'm going to be honest: I just had a tooth extracted and I'm not 100% functional right now, so I'm going to take it easy.
/
Salut les gens! Bon, je vais être honnête : on vient tout juste de m'extraire une dent, ce qui fait que je ne suis pas au top de ma forme. Donc on va y aller mollo aujourd'hui
A View From Above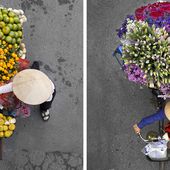 I Spend Days On Bridges To Take Images Of Vendors
I spend hours and hours on a couple of bridges in Hanoi waiting for vendors to pass by to show the beauty, symmetry, and art street vendors create every day without knowing it. Imagine getting up at
http://www.boredpanda.com/i-spend-days-on-bridges-to-take-images-of-roaming-vendors/
A Man
Anthony Bourdain on Authenticity, Expectations, and Opening the Country's Most Ambitious Food Hall
From bad-boy chef to globe-trotting CNN star, Anthony Bourdain has become a master of reinvention. Now can he bring a hyperambitious food hall to Manhattan's waterfront? Anthony Bourdain is already
http://www.vogue.com/13494876/anthony-bourdain-food-hall-manhattan-waterfront-new-york/
A Contemporary Art installation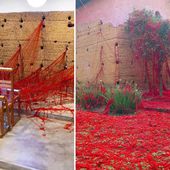 A Mass of Tangled Red Yarn Unravels from a Loom to Overtake a Brazilian Chapel
In 2011, Brazilian artist Tatiana Blass pierced the walls of a Sao Paulo chapel with large masses of red yarn, letting the bright material trail into the surrounding grasses, landscape, and trees ...
http://www.thisiscolossal.com/2016/10/a-mass-of-tangled-red-yarn-unravels-from-a-loom-to-overtake-a-brazilian-chapel/
Lebanon's Roller Derby Girls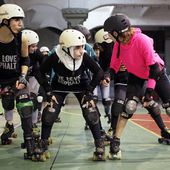 Beirut's Queens of Roller Derby
For us to continue writing great stories, we need to display ads. Please select the extension that is blocking ads. Hadeel Al-Hubaishi goes by the nickname "Tiny Shiny," and she's a member of the ...
http://www.theatlantic.com/video/index/504563/beiruts-queens-of-roller-derby/
A Movie Director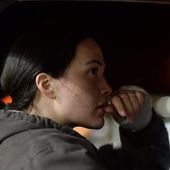 Kelly Reichardt's Uncertain Lives
The director has made a career populating her films with characters that choose the difficult path in life. In the final section of Kelly Reichardt's new film Certain Women-which tells three ...
https://newrepublic.com/article/137902/kelly-reichardts-uncertain-lives
A Movie/ Un Film:
Boy/Le Petit Garçon - Nagisa Oshima (1969)
Sorry, I really don't feel like writing anything long! However, I'll say that Boy, which tells the story of a ten-year-old who is forced to participate in his parents' scams is a great example of Japan's New Wave as it is both realistic in its theme and experimental in its form. More importantly, it is an amazing movie.
/
Désolée, je ne me sens pas d'écrire grand-chose! Je dirais tout de même que Le Petit Garçon, qui raconte l'histoire d'un gamin de 10 ans obligé par ses parents à prendre part à leurs escroqueries, est un parfait spécimen de la Nouvelle Vague japonaise qui conjugue un réalisme sans scrupules avec des expérimentations esthétiques avant-gardistes. Mais l'essentiel, c'est que ce film est tout simplement très bon.
A Live Performance/ Un Live
Une Femme
Clarence Edgard-Rosa ne veut plus que le féminisme soit un gros mot
© Pierre Prospero Adolescente déjà, Clarence Edgard-Rosa était sensible aux inégalités qui jalonnent le quotidien des femmes. On peut même dire que ça la mettait carrément en rogne. C'est ...
http://cheekmagazine.fr/societe/clarence-edgard-rosa-feminisme/
Une actrice
Catherine Deneuve en 17 scènes culte
La jeune première dans " Les Parapluies de Cherbourg " (1964) Catherine Deneuve a 21 ans. Et Jacques Demy lui offre son premier grand rôle au cinéma : Geneviève est amoureuse de Guy, mais Guy p...
http://m.vanityfair.fr/video/cinema/playlist/catherine-deneuve-scenes-culte-films/1083
Un nimporte quoi musical beaucoup trop drôle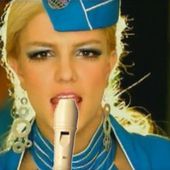 Toxic de Britney Spears version flûte à bec, le fou rire du moment
L'inénarrable Toxic de Britney Spears repris version flûte à bec mal maîtrisée... C'est le fou rire du moment ! Tu es du genre mélomane, la musique est très importante dans ta vie et l'audac...
http://www.madmoizelle.com/toxic-britney-spears-shittyflute-651121
That's it ! Good night./ Voilà, c'est tout ! Bonne nuit.