A Home (For Sale)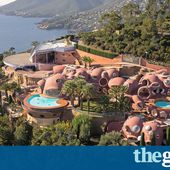 Pierre Cardin's Bubble Palace near Cannes - in pictures
Straight lines were anathema to architect Antti Lovag, and you will not find a single one in this complex of domes overlooking the Med being sold by the fashion designer
https://www.theguardian.com/money/gallery/2017/mar/17/pierre-cardins-bubble-palace-near-cannes-in-pictures
Thoughts on Morning Rituals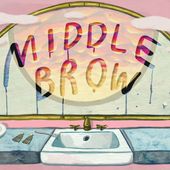 Watch runway shows from the hottest fashion designers, scope the best dressed celebrities on the red carpet street style, discover the latest and greatest beauty products to maintain a healthy glow
http://www.lennyletter.com/style/a759/jane-austen-slept-til-eight/
Highly Detailed Miniature Buildings
Miniature Displays of Contemporary Urban Buildings by Joshua Smith
Working at 1:20 scale, artist Joshua Smith builds in-depth works that capture the layered existences of urban environments in cities such as Hong Kong, Sidney, and Los Angeles. His miniature ...
http://www.thisiscolossal.com/2017/03/miniature-urban-buildings-by-joshua-smith/
A Website
A new rock music and pop culture website. Editorial independent music website offering news, reviews, features, interviews, videos and pictures
A Restaurant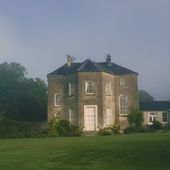 A Restaurant Brings New Traditions to an 18th-Century Irish Home
Since the 1700s, the Fennell family has lived on the same property in County Kildare, Ireland. In the past, they were able to generate income from their small farm to support themselves. However ...
https://www.theatlantic.com/video/index/518631/a-restaurant-brings-new-traditions-to-an-18th-century-home/
A Song/ Une Chanson
Une Réalisatrice
On a parlé féminisme et films d'horreur avec Julia Ducournau, la réalisatrice de "Grave"
© Pieter De Ridder Grave associe le féminin au genre du film d'horreur. Justine (excellente Garance Marillier) intègre la même école vétérinaire que sa sœur. Son année sera celle d'une dé...
http://cheekmagazine.fr/culture/julia-ducournau-feminisme-horreur-grave/
Une maison de miroirs
Une maison kaléidoscope en miroirs dans le désert
Doug Aitken a installé dans une vallée désertique de Californie une maison typique des banlieues américaines entièrement recouverte de miroirs pour créer un effet de mirage kaléidoscopique.
http://www.laboiteverte.fr/une-maison-kaleidoscope-en-miroirs-dans-le-desert/
Une Créature
M le magazine du Monde | Tour à tour miraculeux, monstrueux ou pop, le golem est l'objet d'une exposition à Paris, au Musée d'art et d'histoire du judaïsme. L'exposition " Golem ! Avatars d'une...
http://www.lemonde.fr/m-moyen-format/portfolio/2017/03/07/les-mille-visages-du-golem_5090504_4497271.html
Une Héroïne
"Buffy", une étape dans l'histoire du féminisme
Presque hasard de calendrier subjectif qui, en pleine campagne présidentielle, a rapproché le 8 mars, la journée des droits des femmes, désormais un rien convenue, et l'anniversaire, deux jours...
http://www.liberation.fr/debats/2017/03/16/buffy-une-etape-dans-l-histoire-du-feminisme_1556218
Have a happy weekend! / Passez un bon week-end!