Playful Stray Cats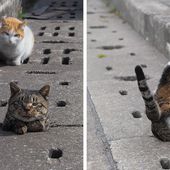 Stray Cats Find Drain Pipe Holes And Now They Are Having The Time Of Their Life
A Japanese photographer named Nyam Kichi dedicates a good chunk of his time out and about on the streets, capturing the beauty of stray cats - and there's one particular spot with drain pipe holes ...
http://www.boredpanda.com/stray-cats-play-drain-pipe-holes-nyan-kichi-japan/
A Blog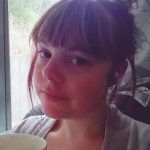 Writehanded | Politics, feminism, social justice, poetry.
I write for Folks magazine. They feature people living with disabilities or chronic illness, but their ethos matches mine - the stories are about who these people are, not what they have. I'm lucky
Creepy Statues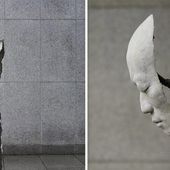 Hollow Figurative Sculptures by Park Ki Pyung
South Korean sculptor Park Ki Pyung creates hollow human works from resin and steel, pieces that appear to express an extreme melancholia with bowed heads and resigned body language. The life-size ...
http://www.thisiscolossal.com/2017/03/hollow-figurative-sculptures-by-south-korean-artist-park-ki-pyung/
A Podcast
Female Trouble podcast with Quinn Kelley - Baltimore Sun
Female Trouble podcast with Quinn Kelley, spotlighting women in Baltimore.
A Woman
Geena Davis: 'Thelma & Louise changed everything for me'
Somewhere in a parallel universe, Geena Davis is having the time of her life. "Yes! Enjoying this new era in American history!" As one of the few women to have played a US president on screen, in ...
https://www.theguardian.com/culture/2017/mar/25/geena-davis-thelma-and-louise-changed-everything-for-me
A Movie I'd Like To Watch
Frances McDormand and Martin McDonagh Are a Match Made in Heaven in This Ebbing, Missouri Trailer
Frances McDormand is coming off of a career-best performance in the HBO miniseries Olive Kitteridge , and the Oscar winner is showing no signs of slowing down now. Her next lead role is in Martin ...
http://www.slate.com/blogs/browbeat/2017/03/24/frances_mcdormand_hurls_insults_and_breaks_glass_in_the_trailer_for_ebbing.html
A Music Album/ Un Album:
The Flaming Lips - Oczy Mlody
A Live Session/ Une performance live
Un café en gros plan
Une œuvre
" Si c'est un homme " de Primo Levi, itinéraire d'un chef-d'œuvre
Par Philippe Broussard C'est un petit livre sans prétention, un de ces bouquins hors d'âge vendus trois sous dans les vide-greniers du dimanche. Mieux vaut l'ouvrir à gestes prudents : les pages...
http://www.lemonde.fr/m-actu/article/2017/03/24/si-c-est-un-homme-de-primo-levi-itineraire-d-un-chef-d-uvre_5100310_4497186.html
Des Jardins
Les plus beaux jardins du monde
Voir le diapo Puisque le printemps invite à la rêverie et aux sorties, " Vanity Fair " a parcouru les jardins les plus extraordinaires du globe à la recherche de l'apaisement ultime. Il est temp...
http://m.vanityfair.fr/savoir-vivre/evasion/diaporama/les-plus-beaux-jardins-du-monde/41754
Des films gastronomiques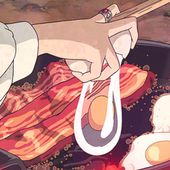 Trois films qui donnent TRÈS faim, à ne pas regarder le ventre vide
Les films de bouffe qui donnent faim, y en a des tas. Voici une sélection des trois préférés de la rédac, qu'on regarde en bavant ! Cette semaine c'est moi, rédac cuisine, qui prend en charge...
Have a great weekend! You deserve it! (Because you read my blog.)
/
Passez un super week-end! Vous l'avez mérité! (Parce que vous lisez mon blog.)