Icy Patterns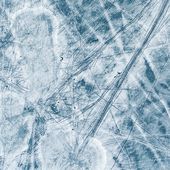 Aerial Photography Captures the Moonlike Beauty of Footprints Across Lithuania's Frozen Lakes
Designer and part-time photographer Mantas Bačiuška uses aerial photography to capture the frozen lakes of Lithuania, flying his drone-attached camera over 300 feet above the water's icy surface ...
http://www.thisiscolossal.com/2017/04/frozen-lakes-of-lithuania/
A Supermarket Painter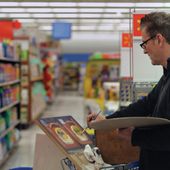 The Hidden Beauty of a Walmart Store
A short documentary follows an artist as he paints the inside of the supermarket chain.
https://www.theatlantic.com/video/index/282111/the-hidden-beauty-of-a-walmart-store/
A Movie I'd Like to See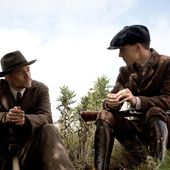 The Lost City of Z: Let's Get Lost
Drawing comparisons to Apocalypse Now and Aguirre, the Wrath of God, The Lost City of Z has been crafted by a filmmaker who knows and respects his film history. His 2013 romantic drama The Immigrant
https://newrepublic.com/article/142034/lost-city-z-lets-get-lost
A Song
Chairlift - Polymorphing
Des Néons
Une installation monumentale de néons
L'artiste Cerith Wyn Evans a réalisé cette installation suspendue au plafond du Tate Britain. L'oeuvre s'appelle " Forms in Space... by Light (in Time) " et est constituée de plus d'un kilomètr...
http://www.laboiteverte.fr/une-installation-monumentale-de-neons/
Une secrétion vaginale
(You're welcome)
7 choses que vous ignoriez sur la cyprine
The To Do List, DR Depuis toujours, les fluides corporels des femmes font peur. Elles ont des règles bleues, portent des culottes en dentelle blanche, des jupes tourbillonnantes et se roulent dans...
Des Cerfs
M le magazine du Monde | * Mis à jour le Ils sont plus d'un millier à vivre en liberté dans un parc boisé de Nara, au Japon. Et lorsque les cerfs Sika s'aventurent dans les rues de la ville, le...
http://www.lemonde.fr/m-moyen-format/portfolio/2017/02/08/effets-de-cerfs_5076304_4497271.html
Des Burgers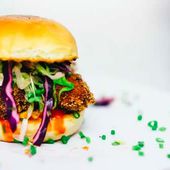 3 alternatives au bœuf pour des burgers originaux (et/ou végétariens) !
Les burgers sont vraiment les rois des repas réconfortants. Voici quelques idées pour varier un peu les plaisirs ! - Publié le 13 janvier 2015 Les burgers sont un peu les rois de la comfort food...
Have a great weekend!/ Passez un super week-end!