Brooches
Incredibly Detailed Embroidered Bird Brooches By Paulina Bartnik
Paulina Bartnik is an incredible Polish artist that creates brooches of birds using embroidery. Her detailed colorful works are spot on copies of the actual feathery beauties. Paulina creates many ...
http://www.boredpanda.com/embroidered-bird-brooches-paulina-bartnik/
Monochromic Arrangements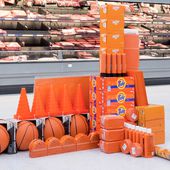 Rogue Installations of Similarly Colored Objects Inside Big-Box Stores by Carson Davis Brown
Using found objects collected from within big-box stores, artist Carson Davis Brown creates color-specific installations for his photography series Mass. The works are organized conglomerations of ...
http://www.thisiscolossal.com/2017/05/carson-davis-brown-installations/
A Photographer
Global hypercolour: Harry Gruyaert's world of light - in pictures
Harry Gruyaert travelled from Belgium to Egypt, Morocco and the US, making the banal beautiful with his colour-rich photography
https://www.theguardian.com/artanddesign/gallery/2017/may/09/global-hypercolour-harry-gruyaerts-world-of-light-in-pictures
Movies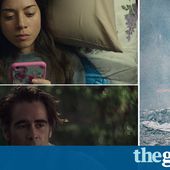 No sequels allowed: the 12 best alternative movies to watch this summer
For audiences weary of watching superhero reboots set up superhero spin-offs while teasing superhero sequels, the summer can be a difficult, dry time at the movie theater. And while the true ...
https://www.theguardian.com/film/2017/may/12/no-sequels-allowed-film-alternative-movie-guide
Flowers/ Des Fleurs
A Song & Music Video/ Une chanson & un clip
A Music Video/ Un Clip
A Live Performance/ Un Live
Une Auteure
Avec "Marx et la poupée", Maryam Madjidi raconte son douloureux parcours pour devenir française
© Grégory Augendre-Cambon Née à Téhéran en 1980, fille de militants communistes qui ont fui la révolution islamique iranienne, Maryam Madjidi est arrivée en France à l'âge de 6 ans. Elle ...
http://cheekmagazine.fr/culture/marx-et-la-poupee-maryam-madjidi/
Un Test
Votre boulot est-il vraiment nul? Autant savoir.
Quête de sens, reconversion: Exercez-vous un métier à la con?
Dans la torpeur de l'été 2013, un article publié dans un magazine britannique de gauche radicale, Strike!, va connaître un succès fulgurant. Son thème: les "bullshit jobs", ou "métiers à la...
http://www.slate.fr/story/144260/quete-de-sens-reconversion-metier-a-la-con
Une série télé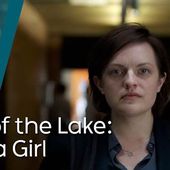 Top of the Lake, la série bourrée de femmes fortes, revient avec une saison 2
Décidément, en 2017, les séries télé se conjuguent au féminin. Après l'excellente Big Little Lies et la terrifiante The Handmaid's Tale , c'est Top of the Lake qui revient explorer le doulou...
Une Photographe
De Calais à Marseille, l'errance d'une Américaine en terre française
Le pays sillonné par la photographe Alessandra Sanguinetti pourrait bien être le nôtre. Châteaux, voitures qui brûlent... Mais rien n'est tout à fait en place. Son livre Le Gendarme sur la co...
http://www.lemonde.fr/m-moyen-format/article/2017/05/11/de-calais-a-marseille-l-errance-d-une-americaine-en-terre-francaise_5125855_4497271.html
Les tenues improbables de l'Eurovison
L'audace folle de l'Eurovision en 15 tenues de scène fabuleuses
Voir le diapo Concours de vocalises annuel depuis 1956, l'Eurovision rivalise presque plus de costumes excentriques que de décibels démesurés. Retour en images sur les plus extraordinaires d'ent...
http://m.vanityfair.fr/culture/musique/diaporama/les-tenues-de-scene-les-plus-flamboyantes-de-leurovision/42923
Have an amazing weekend ;)! / Passez un super weekend ;)!