A Country
Beauty and Color: Scenes From Ethiopia
Ethiopia is home to more than 100 million people-the second most-populous nation in Africa. It is also composed of wildly varying landscapes, and an incredible diversity of ethnic and religious ...
https://www.theatlantic.com/photo/2017/06/beauty-and-color-scenes-from-ethiopia/530166/
A Surreal Playground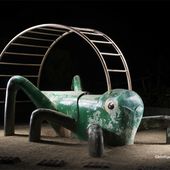 Photos of Japanese Playground Equipment at Night by Kito Fujio
In 2005 Kito Fujio quit his job as an office worker and became a freelance photographer. And for the last 12 years he's been exploring various overlooked pockets of Japan like the rooftops of ...
http://www.thisiscolossal.com/2017/06/photos-of-japanese-playground-equipment-at-night-by-kito-fujio/
Chicago's South Side Beaches: Capturing Their Community Spirit and Style
"There are beaches in Chicago!?" It's a response I've become accustomed to receiving when telling people that I grew up hanging out on the sandy, urban edge of the city during the summer. It's ...
http://www.vogue.com/projects/13533741/fashion-chicago-beaches-adam-jason-cohen/
Environmental Photography
The American Landscape Photographers Who Focused on the Environment in the '70s
A desire to avoid romanticizing the landscape is fundamental to the shifts in landscape photography that occurred in the late 1960s and 1970s. STANFORD, Calif. - The 1970s are sometimes called the ...
https://hyperallergic.com/386652/the-american-landscape-photographers-who-focused-on-the-environment-in-the-70s/
A Song and Music Video
A Live Performance/ Un Live
A Funny Short/ Un court métrage rigolo
Une belle vidéo
Ce stop motion dévoile les mondes merveilleux à l'intérieur du bois
Brett Foxwell et Conor Grebel ont réalisé cette vidéo en stop motion. Elle nous fait voyager dans les superbes détails du bois qui passe lentement à la fraiseuse, en dévoilant les noeuds, les...
http://www.laboiteverte.fr/stop-motion-devoile-mondes-merveilleux-a-linterieur-bois/
Une Réalisatrice
Agnès Varda, la mamie anarchiste du cinéma français
JR est très chanceux : Agnès Varda lui a accordé sa confiance, coréalisant avec lui " Visages Villages ", un road-trip rural infusé de sa singulière poésie. Chanceux parce que côtoyer Varda...
http://m.vanityfair.fr/culture/cinema/articles/agnes-varda-la-plus-avant-gardiste-des-cineastes-francais/54239
Un Hommage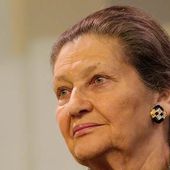 Chère Simone Veil, ta flamme s'est éteinte, mais ton flambeau passera toujours de main en main
Il y a des personnalités publiques dont les noms nous sont si familiers qu'elles nous semblent éternelles. Simone Veil était l'une de celles-là, et sa grandeur d'âme n'aide pas à l'imaginer ...
Have a chill weekend!/ Passez un week-end relax!