A Photogenic Band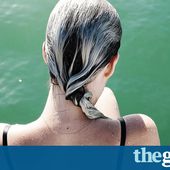 All aboard Warpaint's world tour - in pictures
From cramped buses to Icelandic spas, the four women of experimental indie rock band Warpaint have tasted all sides of life on the road. Tour manager Robin Laananen captured it all through her ...
https://www.theguardian.com/music/gallery/2017/jul/07/warpaint-band-music-world-tour-robin-laananen-in-pictures
Composite Heads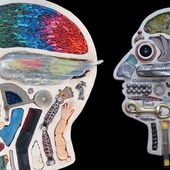 Anatomical Cross-Sections of Human Heads Reveal a Menagerie of Found Objects
Chicago-based artist duo Edwige Massart and Xavier Wynn (previously) sculpt cross-sections of human heads that are organized into compartments of tiny objects. The series began several years ago as
An Artist
An Artist Couple's Domestic Gesamtkunstwerk
The outsider artist Eugene Von Bruenchenhein and his wife, Marie, created a miniature universe in their bungalow in a Milwaukee suburb. SHEBOYGAN, Wisconsin - Mythologies: Eugene Von Bruenchenhein ...
https://hyperallergic.com/389404/mythologies-eugene-von-bruenchenhein-john-michael-kohler-arts-center/
A Painter of Women
Of all the masters of the woodblock print in the Edo Period, Utamaro has the most colorful reputation. Hokusai was perhaps the greatest draughtsman, Hiroshige excelled in landscapes, and Kuniyoshi ...
http://www.nybooks.com/daily/2017/06/29/myth-maker-of-the-brothel-utamaro/
A Song and Music Video/ Une chanson et un clip
A Live Performance/ Un Live
Another Live Performance/ Un autre live
Un Subreddit
Se retrouver accidentellement dans un film de Wes Anderson
Les utilisateurs de Reddit rassemblent dans ce sujet des images sur le thème " Accidental Wes Anderson ", c'est à dire des instants où on a l'impression de se trouver par accident dans un de ses...
http://www.laboiteverte.fr/se-retrouver-accidentellement-film-de-wes-anderson/
Une Auteure
Génération Carson McCullers: pourquoi cette auteure culte n'a pas pris une ride
2017 est l'année du centenaire de la naissance de Carson McCullers, une auteure culte de la littérature américaine, qui fit scandale et brouilla les frontières du genre avant l'heure. Pourquoi ...
http://cheekmagazine.fr/culture/generation-carson-mccullers-centenaire/
Des Brochettes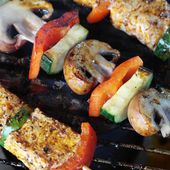 Trois recettes pour devenir le boss des brochettes (et des barbecues du coup)
OUIII C'EST L'ÉTÉ c'est la saison des brochettes, des barbecues, des chapeaux de paille et des coups de soleil ! J'adore les brochettes. Tellement que dans le milieu, on m'appelle Margaux Sauce ...
Une Expo
Plongée au cœur de l'exposition " Christian Dior, couturier du rêve ", aux Arts décoratifs de Paris
Voir le diapo Jusqu'au 7 janvier 2018, c'est l'intégralité du Musée des Arts décoratifs qui est dédiée à l'une des expositions mode les plus attendues de l'année. Avec " Christian Dior, cou...
http://m.vanityfair.fr/mode/portraits/diaporama/lexposition-christian-dior-couturier-du-reve-aux-arts-decoratifs-de-paris/44460
I wish you a lazy weekend!/ Je vous souhaite un week-end paresseux!