An Origami Pavilion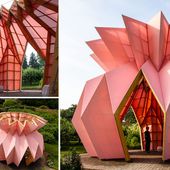 An Origami Pineapple Pavilion Opens Inside Berrington Hall's 18th-Century Garden
Situated inside the garden of the Georgian mansion at the National Trust's historic Berrington Hall is Studio Morison's newest structure Look! Look! Look!, a pineapple-shaped pavilion with angles ...
http://www.thisiscolossal.com/2017/07/origami-pineapple-pavilion/
Goats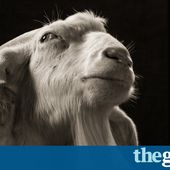 Meet Ben, Bella, Sherlock and Sydney - the elegant goats turned into portraits by Kevin Horan. As the American photographer explains, he just treated them 'like customers in a small-town photo studio'
https://www.theguardian.com/artanddesign/gallery/2017/jul/10/gorgeous-goats-in-pictures-kevin-horan-chattel
Death Valley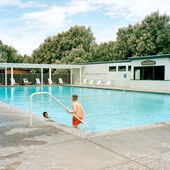 Eerie Scenes from Death Valley's Hottest Town
Timelessness and nothingness in California's desert.
https://www.vice.com/en_us/article/ywmeax/eerie-scenes-from-death-valleys-hottest-town-v24n5
A Photographer
Stephen Shore <3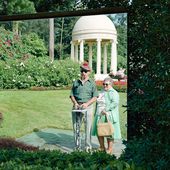 Stephen Shore Changed the Way We See America
In the 70s, when photographer Stephen Shore traveled the country, America itself was engaged in a new act of seeing. In a new collection of Shore's work, Wes Anderson, Taryn Simon, and Ed Ruscha ...
http://www.vogue.com/article/stephen-shore-selected-works-uncommon-places
Un Teaser/ A Teaser
A Song/ Une Chanson
A Live Performance/ Un Live
Des Films
Les Cheek films à voir cet été
120 battements par minute © Les films de Pierre / France 3 Cinéma Si la canicule revient, on a de quoi s'occuper dans les salles de cinéma cet été. Voici les 8 films qu'il ne faudra pas louper...
De la vaisselle
Bouke de Vries casse et réutilise la vaisselle
L'artiste londonien ​Bouke de Vries utilise de la vaisselle brisée en porcelaine pour différentes oeuvres qui vont de la restauration qui crée des objets hybrides aux créations originales en ...
Des Albums
Les 6 albums de la semaine à écouter pour rythmer votre début d'été
Les vacances ont commencé pour certains, d'autres patientent encore un peu avant de partir se dorer la pilule et buller toute la journée. Dans les deux cas, une bande-son pour accompagner l'été...
http://www.lesinrocks.com/2017/07/10/musique/les-6-albums-de-la-semaine-ecouter-pour-rythmer-votre-ete-11963977/
Une série youTube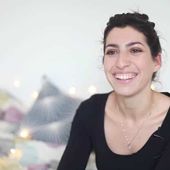 Ana parle du fait de travailler dans un milieu masculin dans Cher Corps
WOUHOU cette semaine, Léa Bordier nous gâte ! Dimanche, sortait le Cher Corps de Victoria. Et mardi, le premier épisode d', la série qui donne la parole à des femmes réfugiées. Deux vidéos ...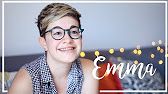 Sign in now to see your channels and recommendations!
https://www.youtube.com/playlist?list=PLI3FWrDLP8XBiNp2_kUM5QY64AJ5F4lhF
Have an amaaaaazing weekend!/ Passez un suuuuuper week-end!