Embroidered Hair
Hand-Sewn Hairstyles That Cascade From Embroidered Hoops by Sheena Liam
Fashion model and embroidery artist Sheena Liam hand sews images of women whose hair seems to gracefully dangle from each of her 2D surfaces, Liam using black thread as a substitute for her ...
http://www.thisiscolossal.com/2017/05/hand-sewn-hairstyles-that-cascade-from-embroidered-hoops-by-sheena-liam/
Neon Signs
A homage to neon signs - in pictures
For Terry Thompson, neon signs are an obsession. Over the past 16 years, the San Francisco-based artist has driven all over the States looking for interesting signs, immortalising them in a series ...
https://www.theguardian.com/artanddesign/gallery/2017/may/27/a-homage-to-neon-signs-in-pictures
The Evolution of Whales
Wtf.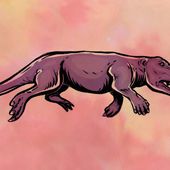 Watch a Startling Animation of a Whale's Evolution (Spoiler: It Used to Walk on Land)
Jordan Collver, an illustrator and science communicator in the U.K., was thinking about Darwin-specifically, about our inability to conceptualize the vast stretches of time over which evolution ...
http://www.slate.com/articles/video/video/2017/05/watch_the_50_million_year_evolution_of_the_whale_in_1_minute.html
A Question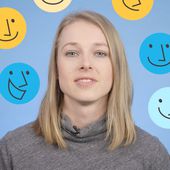 Why Do Americans Smile So Much?
Americans tend to smile more often than people in other countries. Olga Khazan digs into a couple scientific findings why - it turns out, American smiles signal excitement, confidence, and also have
https://www.theatlantic.com/video/index/528078/why-do-americans-smile-so-much/
A Song/ Une Chanson
A Song and Music Video/ Une chanson et un clip
A Live Performance/ Un Live
Des Courgettes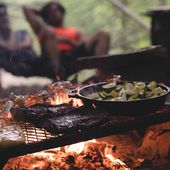 Trois recettes faciles... pour redonner une chance aux courgettes
C'est probablement la question que mille parents se sont posés et se posent encore lorsqu'ils veulent faire manger des légumes à leurs enfants. C'est probablement la question que s'est posé ma ...
http://www.madmoizelle.com/comment-cuisiner-les-courgettes-779327
Un film que j'aimerais voir
Festival de Cannes: "They", le genre vu par une jeune réalisatrice iranienne
Présenté en hors-compétition au Festival de Cannes, est un film intimiste aux allures de cinéma mumblecore d'une jeune cinéaste iranienne vivant aujourd'hui à Chicago. Anahita Ghazvinizadeh s...
http://cheekmagazine.fr/culture/festival-cannes-they-anahita-ghazvinizadeh-genre/
La réalite VS le cinéma
Des moments historiques et comment ils ont été recréés au cinéma
Une petite comparaison entre des faits réels qui ont été filmés et comment ils ont été montré au cinéma dans des films biographiques et historiques.
http://www.laboiteverte.fr/des-moments-historiques-et-comment-ils-ont-ete-recrees-au-cinema/
Une Communauté
Les " vieux Turcs " du Xinjiang
En 2016, le photographe Mathias Depardon saisissait la vie sous tension des Ouïgours, une communauté turcophone et musulmane installée depuis treize siècles en Chine.
http://www.lemonde.fr/m-actu/portfolio/2017/05/22/les-vieux-turcs-du-xinjiang_5131786_4497186.html
Une Réalisatrice
Naomi Kawase : "Mes acteurs doivent s'approprier le temps qui passe"
En 2014, alors que sortait en France son long métrage "Still the Water", Laure Adler recevait Naomi Kawase dans "Hors-champs".
https://www.franceculture.fr/emissions/les-nuits-de-france-culture/naomi-kawase-mes-acteurs-doivent-sapproprier-le-temps-qui
Have a great weekend!/ Passez un super week-end une super semaine!