People at the Beach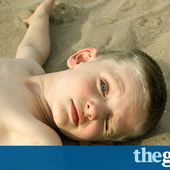 The people of Coney Island - in pictures
Brooklyn-based photographer Mark Hartman visited the Coney Island boardwalk every day for a month, documenting the diversity of the people who visit the beach. Walking the same route each day in a ...
https://www.theguardian.com/culture/gallery/2017/apr/28/coney-island-boardwalk-beach-photos-new-york
And, as long as we're at it.
A Photographer
MSNBC - Nihang Sikhs - The Modern Day Warrior Pacifists
Sun "Burns"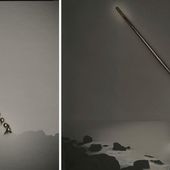 Sunburn: Long Exposure Photographs With Markings Burned by the Light of the Sun
Photographer Chris McCaw uses the power of the sun to burn markings into his photographs, destroying small areas to appear like the sun itself. McCaw stumbled upon the technique for his series ...
Another Gender
The Hidden History of Wakashu, Edo-Era Japan's "Third Gender"
An eye-opening exhibition at Japan Society closely examines representations of wakashu in woodblock prints from the collection of the Royal Ontario Museum. In a ukiyo-e style woodblock print by the
https://hyperallergic.com/367604/the-hidden-history-of-wakashu-edo-era-japans-third-gender/
Une Chanson/ A Song
I know I already featured Tei Shi, but, hey, she's pretty great.
/
Je sais que j'ai déjà inclu une chanson de Tei Shi dans un article précédent, mais bon, hein, elle est plutôt géniale comme chanteuse.
A Live Performance/ Une Performance Live
A Realization/ Une prise de conscience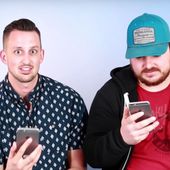 Des mecs réagissent aux messages dégueulasses que reçoivent des femmes
Certaines femmes sont malheureusement habituées à recevoir des messages sexistes voire même des dick pics, c'est-à-dire des photos de bites non sollicitées, alors qu'elles discutent avec quelq...
http://www.madmoizelle.com/reaction-homme-textos-femmes-765291
A Movie I'd Like to See/ Un film que j'aimerais voir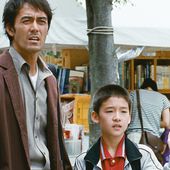 'After The Storm' Review: Hirokazu Kore-eda Only Makes Great Movies, But This Tender Drama Is One of His Best
The Japanese auteur churns out masterpieces so casually that it can be easy to take them for granted, but his latest is worth celebrating. Hirokazu Kore-eda first established himself as a major ...
http://www.indiewire.com/2017/03/after-the-storm-review-hirokazu-kore-eda-hiroshi-abe-japanese-1201794502/
Après la tempête - Critique et avis par Les Inrocks
Depuis ses deux ou trois derniers films ( I Wish, Tel père, tel fils, Notre petite sœur), Kore-eda concentre son travail de cinéaste sur des histoires de famille. Des films intimistes (on pense ...
http://www.lesinrocks.com/cinema/films-a-l-affiche/apres-la-tempete/
Un Secret
L'auteur de "Max et les Maximonstres" a attendu 80 ans pour révéler un émouvant secret
Maurice Sendak est l'auteur et illustrateur d'un des plus grands classiques de la littérature pour enfants, "Max et les Maximonstres". De lui, les lecteurs et critiques ne savaient que peu de ...
http://www.slate.fr/story/144634/le-secret-de-maurice-sendak
Des gateaux géometriques
Quand un pâtissier joue au Rubik's à sa façon
Cedric Grolet Est un talentueux chef pâtissier français. Il a réalisé ce Rubik's cake en hommage au casse tête Rubik's cube, pour l'hôtel Le Meurice et son restaurant Le Dali. L'histoire ne d...
http://www.laboiteverte.fr/quand-un-patissier-joue-au-rubiks-sa-facon/
Des séries télé
7 séries pour surmonter la fin de "Girls"
Le pitch: République de Gilead. Dans un futur proche, les États-Unis sont contrôlés par un régime religieux totalitaire qui a asservi les femmes. Elles sont désormais limitées à trois rôle...
Des YouTubeuses
Les YouTubeuses Camille & Justine "se vengent sur la politesse et la bienséance" et c'est drôle
Les YouTubeuses Camille & Justine Les vegans, les clients relous au resto, les geeks, les anti-avortements et même le froid: les YouTubeuses Camille & Justine n'hésitent pas à tirer, avec beauco...
http://cheekmagazine.fr/culture/youtubeuses-camille-justine/
Have an amazing weekend!/ Passez un super week-end!