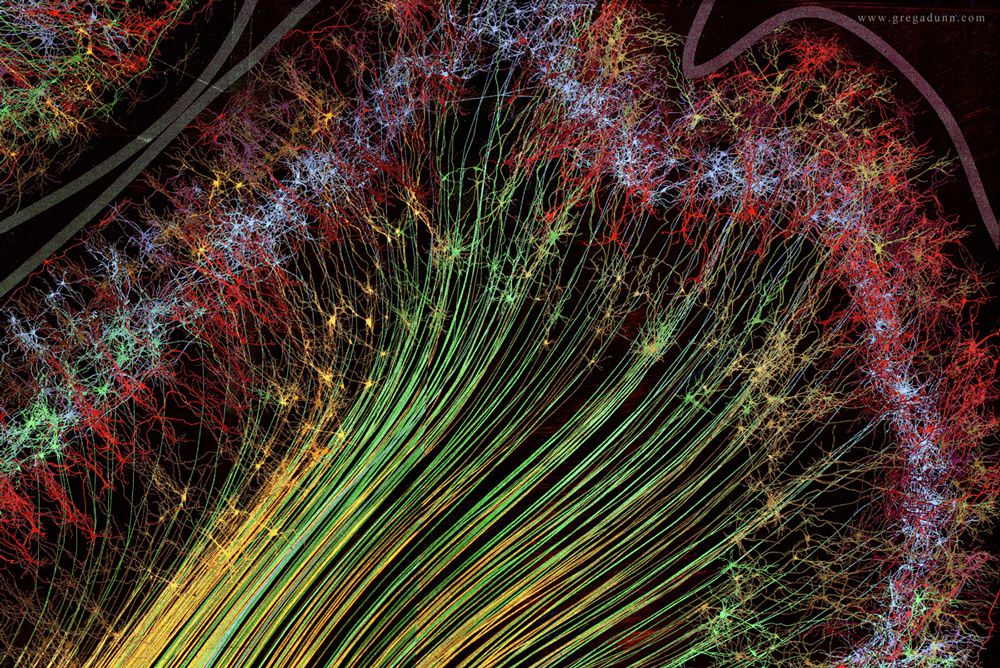 Detail from "Self Reflected," a work by Greg Dunn and Brian Edwards; photo by Greg Dunn and Will Drinker
Your Brain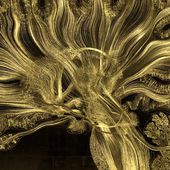 An Intricate Cross-Section of the Brain Depicted With Thousands of Layers of Gold Leaf
Taking nearly two years to complete, artist and neuroscientist Dr. Greg Dunn, along with his collaborator Dr. Brian Edwards, have mapped the neurons in the brain for a series of images titled Self ...
http://www.thisiscolossal.com/2017/04/brain-depicted-with-gold-leaf/
A Bicycle "Gang"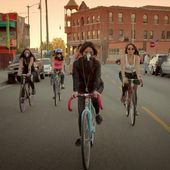 Ovarian Psycos: The L.A. Bicycle Crew for Women of Color
On the east side of Los Angeles, a group of women are part of a bicycle crew that aims to confront injustice and redefine identity. They call themselves the Ovarian Psycos Cycle Brigade. This short
https://www.theatlantic.com/video/index/519744/ovarian-psycos-the-la-bicycle-crew-for-women-of-color/
A Writer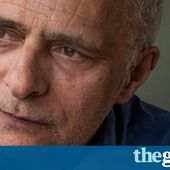 Hanif Kureishi: 'Britain's middle class is more racist now than ever'
The afternoon I meet Hanif Kureishi seems fittingly ominous, with dark skies and swirling wind a reflection of the political weather. Over in Westminster, Theresa May is busy triggering Article 50 ...
https://www.theguardian.com/books/2017/apr/21/hanif-kureishi-interview-britain-middle-class-more-racist
An Artist
The Art of Barkley L. Hendricks
Mr. Hendricks was known for his portraits of friends, family and strangers who conveyed a growing culture of black assertiveness.
http://www.nytimes.com/slideshow/2017/04/21/arts/design/the-art-of-barkley-l-hendricks/s/20170421hendricks-obit-slide-Z8Q6.html
A Song and Music Video/ Une chanson et un clip
A Live Performance/ Une performance live
Une ville anglaise dans les années 70
La série " Nouveau démenti de la mission spatiale Viking 4 ", de Peter Mitchell, est exposée à Paris jusqu'au 13 mai. Des " photos souvenirs " de l'ancienne cité industrielle censément prises...
http://www.lemonde.fr/m-moyen-format/portfolio/2017/04/21/allo-leeds-ici-mars_5115006_4497271.html
Une Chanteuse
Wwwater: nouvelle promesse électro en provenance de Belgique
La Belge Wwwater, alias Charlotte Adigéry, sera en concert à Paris ce jeudi 20 avril aux Bains Douches, dans le cadre de la Super Pool Party organisée par Les Inrocks. L'occasion de faire ...
Un Jardin d'Herbes Aromatiques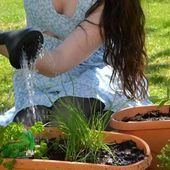 Comment faire pousser des herbes aromatiques chez soi ?
Les plantes aromatiques, une façon simple et économique de garder ciboulette, menthe ou encore persil à portée de main. Alors remonte tes manches ! - Publié le 23 avril 2015 Comme c'est le ...
Have a fabulous weekend!/ Passez un week-end fabuleux!